WazirX: Another Crumbling Binance Entity
WazirX is a cryptocurrency exchange founded and based in India specifically to cater to that specific market of cryptocurrency investors.
Founded in 2018, the exchange was later acquired in 2019 by Binance.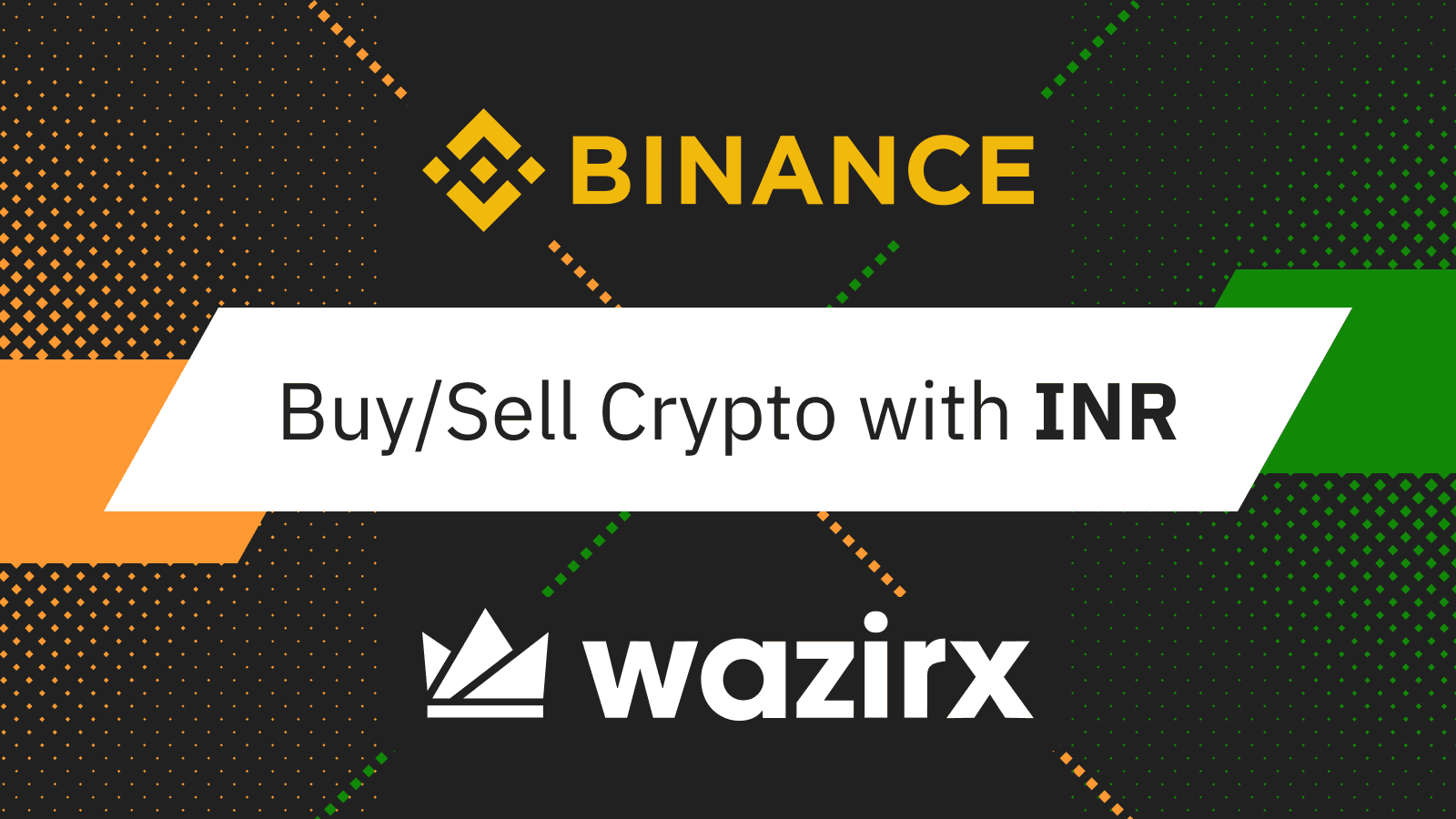 Since Binance's acquisition, numerous sources have reported that WazirX was able to obtain the position of 'flagship' among all competing exchanges in the country.
According to 'FinancialExpress' this early, yet rapid success has resulted in the exchange earning:
Approximately 1 million views / week
Over $100M USD worth of value daily
Global rank in the T30 among all other exchanges in the blockchain space
So What Prompted the Investigation into WazirX's Solvency?
This investigation was prompted by a user on Twitter that made the following plea to Binance:
According to their website, "WazirX is India's most trusted Bitcoin & Cryptocurrency Exchnage", which is interesting when considering the fact that India recently banned cryptocurrency exchanges outright from operating within the nation (India).
India's Proposal to Ban Crypto
As recently as March 14th, 2021, India's proposed law that bans "cryptocurrencies, finding anyone trading in the country or even holding such digital assets".
As of now, "Officials are confident of getting the bill enacted into law as Prime Minister Narendra Modi's government holds a comfortable majority in parliament."
Where Does This Leave WazirX?
That's a great question. The bill stipulates that holders of cryptocurrency would have ~6 months to liquidate all of their holdings before they are criminally prosecuted for their possession of 'private digital currency' (something that may pile on considerable sell volume on the markets when the law is enacted).
Its also worth mentioning that Binance acquired the exchange in November 2019.
source: https://inc42.com/buzz/binance-acquires-indian-crypto-startup-wazirx/
Shooting Price of WazirX
Over the past few weeks, the traded token for WazirX has spiked through the roof (for seemingly no apparent reason):
source: CoinGecko
The answer to the meteoric rise in price may be found in the following Reddit post: https://www.reddit.com/r/CryptoMarkets/comments/mk0t1g/wrx_wazirx_price_shot_up_because_users_are_unable/
'WazirXScam' Trend on Twitter
As always, we should take user-contributed feedback and comments with a grain of salt on the internet when their claims are unsubstantiated.
But when there is a chorus of individuals that are all alleging that they've been defrauded by one platform, then the claims deserve serious consideration.
Below are some screenshots from the hashtag:
Response From One of the Exchange Owners
Below is a capture of Nischal's (owner/co-founder) tweet response to the issues that users have been having on the exchange (from April 23rd, 2021):
However, it appears that the CSO's responses to user complaints were unsuccessful in quelling their frustrations and anxieties.
Curiously, the CSO of the exchange published this tweet recently (that same day; April 23rd, 2021):
Yet this was published by the exchange just two days later:
These two tweets show the rapid fluctuation in status for the exchange.
Accusations of Price Manipulation With USDT
Lately, there have been a ton of users complaining that the exchange is manipulating the price of USDT vs. Indian Rupee.
The tweet (at the time of writing), has >80 quote tweets, 780 RTs, and 700 likes.
Below is the CSO's response:
Unfortunately for WazirX, the CEO's responses did little to mitigate / quell the fears and frustrations of those that use the exchange regularly for trade.
TrustPilot Bears More Bad News For WazirX
In the course of conducting research on WazirX, the TrustPilot profile / entry for WazirX was found.
As the screenshot below will show, the exchange has received an overwhelming amount of negative reviews over the past 12 months (with the # of bad reviews increasing in frequency recently).
source: https://www.trustpilot.com/review/wazirx.com
Below are some of the reviews that have been published on the exchange:
The majority of remaining reviews reflect the same sentiment as the ones shown above.
What's really concerning though, however, is the fact that these reports have been increasing in frequency over the past few days and weeks (particularly from the end of March to April 25th/26th [present day]).
Implications of WazirX Fallout
If public reporting is accurate in stating that WazirX is the largest exchange in India currently, then the fallout from their collapse could be extremely messy for the entire country.
To make things worse, India is currently dealing with a strong wave of the COVID-19 infections, which have ravaged the nation recently.
Below is a news report from Al Jazeera reporting on the situation from the ground:
WazirX's Implosion Would All but Seal a Crypto Ban in India
GIven the state of affairs in India currently, it appears that the nation can ill-afford to risk a financial black hole appearing as a consequence of Wazir's implosion / insolvency.
Ironically, though there are many against the proposed crypto ban, this could be one of the few things that saves India's economy from excessive undue hardship  compounding an already difficult time for the nation.
Troubling Pattern Emerging For Binance
While Binance has never been considered a bastion of transparency with regards to their internal processes, the exchange was able to gain considerable popularity following its emergence in the crypto space circa 2017, in part, due to its efficient service.
While it is true that Binance's initial strategy was to entirely disregard any and all KYC/AML requirements (allowing traders from virtually any jurisdiction to buy, sell & withdraw cryptocurrency at their leisure), there are plenty of other exchanges that attempted to adopt that same strategy that failed miserably in the process.
What initially set Binance apart was the fact that they were actually allowing individuals to withdraw and deposit with relative ease on the platform.
There were some with problems, of course, but for the vast majority of users, Binance provided a seamless experience for them. In the years following Binance's inception in the crypto space, they were able to lock in their status as a flagship exchange by remaining consistent in their quality of service.
However, at this point things have obviously taken a turn for the worse.
At the time of writing, there are scores of users:
Having trouble getting in contact with someone that wields any sort of authority at Binance (i.e., moderator / customer service), that may be able to handle the issue. In fact, it appears that Binance's primary Reddit is all but abandoned at this point. The same can be said of their Telegram discussion group (which also appears abandoned at the time of writing).
Having trouble with Binance Smart Chain specifically
Having trouble with Binance.US specifically
Having trouble with Binance.com specifically
Unable to successfully obtain their withdrawal.
Not seeing their exchange balance update to reflect additional deposited fundsHaving trouble logging onto any of Binance's platforms during times of high volatility (i.e., when the price makes a large swing upward / downward)
Among other problems.
When evaluating WazirX, it appears that the exchange is in such dire straits that users in India are writing it off as an outright fraud at this point.
The fact that there is so much support behind this idea that an entire hashtag was crafted around this concept (#WazirXScam), goes to show how problematic and pervasive the platform's issues are.
Regardless of what happens, we'll be sure to continue tracking events as they continue to unfold there and on Binance's other platforms as well.