Important Mining Ecosystem Developments
Disclaimer: This article was written in a 'quick notes' sort of style; so if you were expecting a write-up with a ton of prose and Pulitzer Prize winning poignancy in its approach, you will be sorely disappointed. Sometimes its better to spit out the information vs. dancing around the bush for several paragraphs
Foundry is the name of the mining entity that Digital Currency Group Owns.
Their full, official name is Foundry Digital LLC. Information about their quarterly profits are not available at the time of writing (scant information about any of their financials is hard to come by at this point).
Full information concerning the registration information for the company can be found on New York's corporate registry lookup
Curiously, they're listed as a 'Foreign Limited Liability' company.
Additional Facts:
Barry Silbert dumped $100M into them back in 2020 (news of this is everywhere)
They inked a deal with Hut8 recently (they used to house machines for Bitfury before that relationship dissolved for some weird reason)
MicroBT is now a major partner of Foundry Digital LLC (which would explain why the 'WhatsMiner' sales have been facilitated through DCG / Foundry Digital LLC) ; this must be how MicroBT is able to tap into the North American markets without having to pay the tariffs / additional costs (due to U.S. v. China trade war)
Evidenced by this press release from Nasdaq here: https://www.nasdaq.com/articles/microbt-sets-up-first-offshore-bitcoin-miner-factory-to-expand-us-market-share-2020-09-25
"The company said on Friday that it has partnered with New York-based Foundry Digital LLC and a Southeast Asian company in order to improve supply chain efficiencies for North American buyers of its flagship bitcoin mining equipment."
"As part of the deal, Foundry, a subsidiary of Digital Currency Group (DCG) that provides miner financing and procurement for institutions in North America, will be the first to receive new batches MicroBTC's WhatsMiner M30S equipment produced in the Southeast Asian facility."
As figured.
They probably inked this deal so that they would also be able to get these miners cheaper for themselves in their own mining operations. This is also highly beneficial for Digital Currency Group / Foundry Digital LLC because Asia is absolutely unrivaled when it comes to silicon manufacturers and there's no way for the U.S. to close that gap anytime soon ; this is a big reason for the East's dominance when it comes to hashrate for most of the major Proof of Work projects in blockchain currently.
This Probably Goes Even Deeper Than That
Let's take a closer look at the Hut8 - Foundry Digital LLC agreement that was inked recently.
We'll use this press release for reference here:
In the press release it states that Hut8 received a "loan" of $12 million from Foundry Digital LLC. And that:
"Hut 8 will use all proceeds from this loan and provide a USD$2.9 million deposit to order 5,400 units f Whatsminer M30S bitcoin mining machines from MicroBT."
Also, according to the press release, "The equipment financing will be a 12 month term with an annual interest rate of 16.5%."
Location of Hut 8
Notably, Hut 8 is located in Canada. This is critical because, the trade war between the U.S. and China has led to tariff rates in excess of 25% on virtually all imported goods.
However, since Hut 8 is located in Canada, not the United States, these tariffs can be wholly bypassed - one way or another.
No China Tariffs on 'Semiconductor Devices' Originating or Going to Canada
This took a little hunting, but according to the WorldBank, there are no tariffs / duties applies to the import / export of, "Machines and apparatus for the manufacture of semiconductor devices or of electronic integrated circuits".
Convenient.
There is No Dichotomy Between the East and the West When it Comes to Blockchain Mining
For years, the blockchain space has been able to convince the average cryptocurrency observer that there is a huge rivalry between the "East" and the "West" when it comes to cryptocurrency mining, and it turns out that this could not be further from the truth.
Nowhere is this evidenced more than through the collaborative partnerships of Bitmain.
Specifically, when looking at Bitmain's entry into Texas (ignoring their subsequent unceremonious exit), as well as their partnerships with major North American firms such as Core Scientific and Foundry Digital LLC (yes, the same Foundry that we were just giving some footnotes on above), its hard to imagine that there exists any logical "competition" between entities in the 'West' and the 'East'.
In fact, its more than likely that there is a larger, cohesive network / partnership between entities like Bitmain and Foundry Digital LLC for the sole purpose of forming a 'super pact' of sorts to bridge the divide between the two distant parts of the world for the sole sake of scratching one's back in exchange for the other having their back scratched at some unspecified point in the future.
Mining Super Pact With Bitmain
There appears to be a mining "super pact" that's forming in blockchain unbeknownst to many. This statement is made without any hyperbole because, on top of inking a major deal with MicroBT, it appears that Foundry Digital LLC has managed to establish a working business relationship with Bitmain as well, as evidenced in a press release published on Bitmain's website in September 2020, titled, 'Bitmain Partners with Foundry to Drive Traditional Capitalk into a New Digital Era'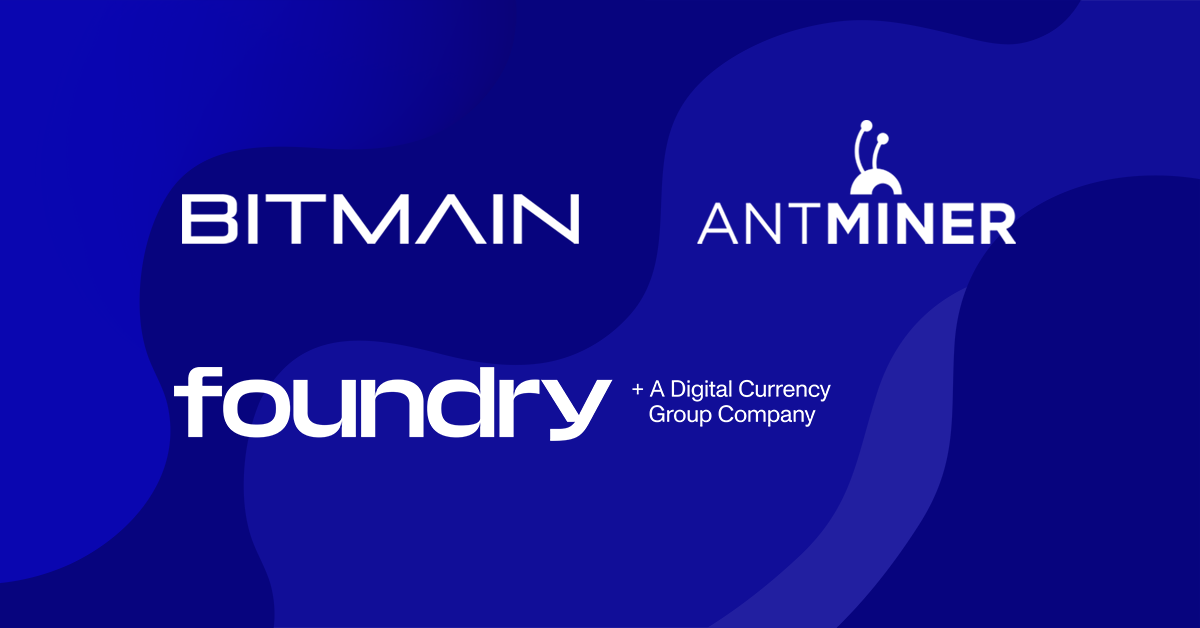 Below are a couple of excerpts from the press release to give you a gist of how exuberant the tone of the press release is:
Asian Mining Companies Thriving Off of North American Partners Riot Blockchain and Marathon Patent Group
All things considered, Marathon Patent Group is looking like one of the more bullish options out there for anyone that's seriously considering an investment in a stock that's going to fly into the atmosphere at some point in the near future (we'll get to that in a second).
For now, let's take a closer look at Bitmain's relationship with Riot Blockchain and Marathon Patent Group.
S19 Pro is Bitmain's Cash Cow
As mentioned in the blog post on Bitmain's website, Foundry isn't the only major North American mining firm that Bitmain has inked deals with.
Specifically, the September 2020 blog post states that Bitmain inked deals with:
A) Riot Blockchain for $28 million for some S19 Pro antminers
and
B) Marathon Patent Group for $23 million for those same S19 Pro antminers
When it Rains it Pours
Apparently satisfied with their orders, both Riot and Marathon group have came to Bitmain for a 're-up' since their earlier 2020 S19 Pro purchases.
Apparently, on December 28th, 2020, Marathon Patent Group inked a deal for 70,000 S19 Miners, for a total of $170 million.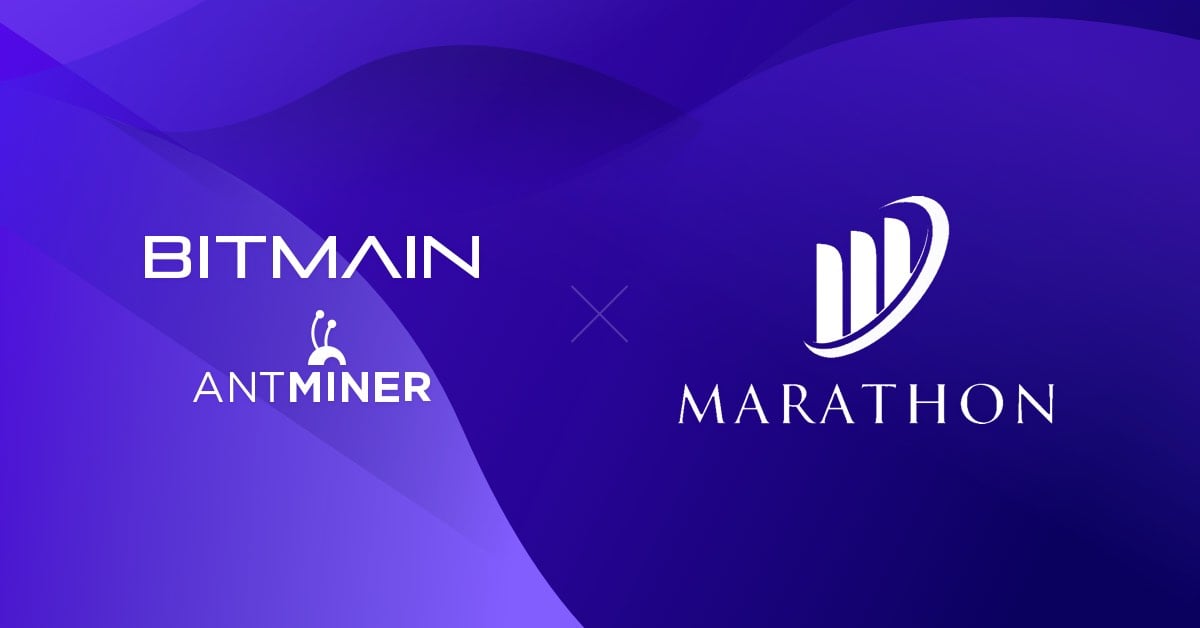 Likewise, Riot Blockchain decided to re-up on more miners from Bitmain as well, ordering an additional 15,000 S19 miners for $35 million.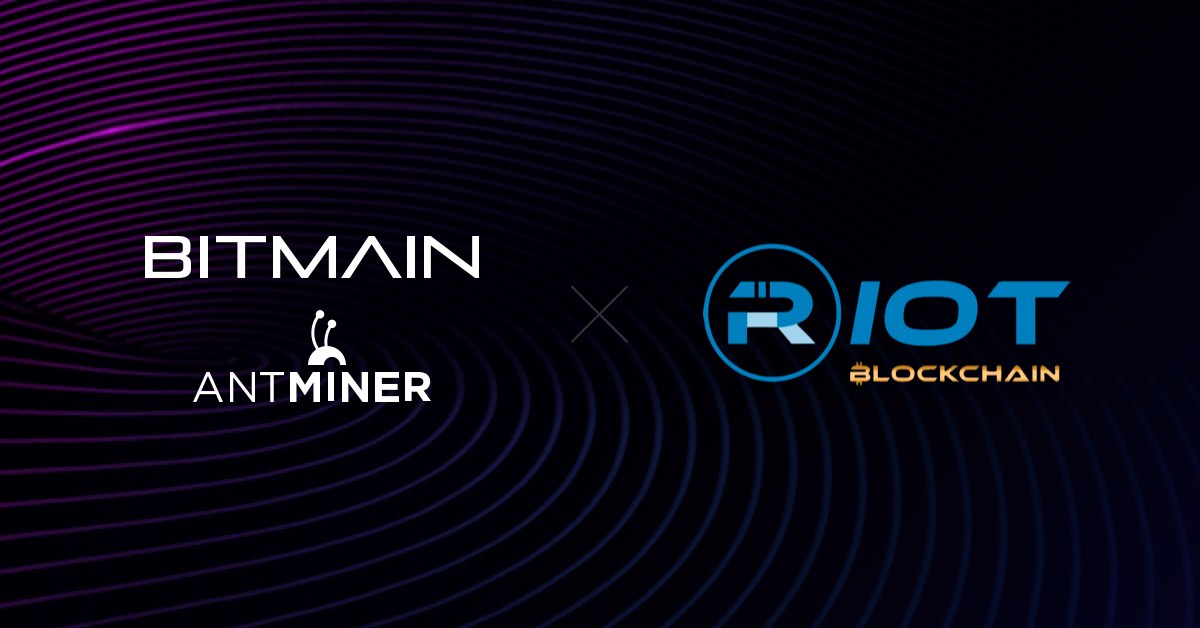 Tallying Up the Loot
This means that, in total, Bitmain made well over $256.8 million from its business dealings with Riot Blockchain and Marathon Patent Group alone (for one miner).
Core Scientific is in the Mix Too
Remember the mining firm that Kristy Leigh-Minehan was working for as she desperately tried to push ProgPoW through Ethereum back in 2019? (ultimately failing)
Well, guess what?
They partnered with Bitmain as well.
In the press release shown above, it states:
"More than 58,000 additional S19 Series Antminers will be shipped to Core Scientific through 2021, bringing the total purchase of Bitmain's S19 series to 76,024 in the past 16 months for the value of over 129 million USD." [solely for Core Scientific]
So, we can safely add $129 million to the running tally that we prior - for a combined total of $385 million in miners sold to just Core Scientific, Riot Blockchain and Marathon Patent Group by Bitmain.
None of this revenue accounts for any of the S19 Pro Miners that were sold directly from them to other customers, other Chinese clients, or partners/resellers
Potential Trouble in Paradise for Bitmain, Late 2020
For some reason, this event was swept way under the rug in 2020, but Bitmain's subsidiary Antpool was unceremoniously kicked out of Texas, less than 2 years after announcing their entry into the new market.
Below is a chronological sequence of events (each cited) for reference to catch everyone up that was previously unaware:
As noted in that last article above, "Antpool is owned and operated by Bitmain Technologies who also owns Antminer and Hashnet".
The meaning of the sudden expulsion and other entities from Texas remains unknown, but this is definitely an event that's worth taking note of as future revelations may shed more light on this particular event (or vice versa).