Grayscale is in a Little Bit of Trouble
Not legally (at this point), but financially.
Surprise, right?
After years of market dominance among institutional investors for their 'Bitcoin Trust', it appears that another strong contender has stepped into the ring - and that could signal issues for Grayscale.
Rewind: What's Grayscale's BIggest Issue Currently?
For those that don't know, Grayscale is most 'famously' known for their "Bitcoin Investment Trust". The purpose of this trust is to act as a quasi-ETF for institutional investors or those that wish to reap the rewards from Bitcoin's outsized gains without taking the perceived "risks" of obtaining the "physical" product from cryptocurrency exchanges (or managing it in a 'wallet' without the proper expertise).
The Trust is able to do this by establishing itself as a company with shares (that can be traded on OTC markets).  Since shares represent ownership / stake in an entity, the workaround that the Grayscale Trust originally employed was acquiring greater amounts of Bitcoin so that their shareholders could be indirect owners of Bitcoin - thereby exposing them to the prospective financial rewards of Bitcoin's exponential growth curve without the risks of having to handle / obtain Bitcoin directly.
side note: Another major factor at play here that entices institutional clients for Grayscale is the fact that they are able to acquire a massive amount of Bitcoin ; which is a uniquely different challenge than what Joe Blow faces attempting to obtain 0.029313 Bitcoin as a passive income investment for his wife & two kids in their suburban, middle-class  neighborhood
Grayscale's Issue: Redemptions
The setup that Grayscale has in place should work fine...in theory.
However, theory is different from reality in this case.
And that's because, back in 2016, the SEC charged Barry Silbert (in conjunction with the Bitcoin Investment Trust & Second Market)
SEC Lawsuit Against BItcoin Investment Trust, Second Market, and Barry Silbert
Before moving forward, let's introduce the individual characters involved in this story (as you may be unfamiliar with some of the names used in the title for this subsection).
Bitcoin Investment Trust: This is Grayscale before they went by the name 'Grayscale Investment Trust'. Other than that, there is no material difference between the two entities. [evidenced here by this SEC press release]
SecondMarket: This is the prior name of the 'Bitcoin Trading Division' at SecondMarket [documented by this CoinDesk article penned by the editor, Pete Rizzo]
Barry Silbert: The big boss himself; he's the coordinator and the operator of all of these entities that we are discussing here [source]
Taking a Peak at the SEC Action Against Grayscale + Genesis
The actual filing on the SEC's website can be found here = https://www.sec.gov/litigation/admin/2016/34-78282-s.pdf
Below are relevant bits from the administrative proceeding on July 11th, 2016:
"An SEC investigation found that on September 25, 2013, BIT began offering its shares to accredited investors on a continuous basis pursuant to Rule 506(c) of Regulation D under the Securities Act f 1933. Because of the size of the offering and the special selling efforts and methods used to facilitate the offering, the offering constituted a distribution. On March 19, 2014, BIT announced to shareholders that it would iplement a shareholder redemption program for shares redeemed within one year of purchase."
For those that don't know these types of offerings where shareholders are allow to redeem their shares after one year are called 144A exemptions (Reg A+ )
"Rule 144 is a regulation enforced by the U.S. Securities and Exchange Commission (SEC) that sets the conditions under which restricted, unregistered, and control securities can be sold or resold. Rule 144 provides an exemption from  registration requirements to sell the securities through public markets  if a number of specific conditions are met. The regulation applies to  all types of sellers, in addition to issuers of securities,  underwriters, and dealers."
Specific Violation Committed: Basically DCG screwed up by violating the 144A rule and allowing investors to redeem their shares before the one year period was up.
This resulted in the SEC restricting them from redeeming any shares in the future.
And this became the crux of what is still Grayscale's biggest problem to date.
Reason for the Bitcoin Premium
Many articles, outlets, and investors have noted the significant premium that Grayscale's Investment Trusts have relative to the NAV of the assets that they are intended to track.
While there have been many questions as to why there has been such a premium, there is at least one source that definitively broke down this phenomenon in exquisite detail back in 2017.
Behold: https://www.etf.com/sections/blog/be-wary-skyrocketing-bitcoin-fund?nopaging=1
This piece, which was written in 2017, succinctly breaks down the issues that have plagued Grayscale ever since the SEC's ruling in 2016 as well as the implications for investors in their Investment Trust going forward (from that point).
What makes this article worth revisiting is the fact that it is one of the only pieces of journalism floating on the internet  that accurately describes:
A) The reason for Grayscale's premium
B) Genuine dangers / risks Grayscale faces
C) Grayscale's motivations in taking certain actions
Below are the key facts from the article:
"GBTC isn't an ETF.  It doesn't abide by the stringent regulations and  disclosure requirements of the Investment Company Act of 1940, and  currently, its only AP is Genesis Global Trading, an affiliated company that has only  offered shares to investors in private placement transactions, according to Spencer Bogart, managing director and head of research for  BlockChain Capital."
"Up until early this year, share creations for GBTC took place through private transactions with accredited investors. Those new shares were  subject to a one-year lockup period before they could be sold on the  public market, hindering the ability to arbitrage any premium above  NAV. "
"For investors who don't want to go through the hassle and risk of  buying bitcoin directly from a digital currency exchange and storing it  themselves, GBTC is, in many ways, the only game in town."
"But it doesn't have to be. The Winklevoss Bitcoin Trust ETF (COIN) was rejected by the SEC in March. The commission didn't allow the ETF to see the light of day because it  was concerned about the lack of regulation in bitcoin markets, which  could harm investors. Yet COIN would be vastly superior to the readily  available GBTC, which is likely to burn investors who buy at premium  prices."
"GBTC's sponsor Grayscale is well aware of the deficiencies of its  product. In January, the firm made a filing with the SEC to do an  initial public offering on the NYSE. Grayscale also lined up three APs  to replace its affiliate Genesis, if the filing is approved...In other words, the sponsor hopes to convert GBTC into a fully fleged ETF."
"Indeed, in March, when it looked like the SEC could green-light the  Winklevoss ETF, GBTC's premium briefly dropped to zero as demand for the product waned."
Point #6 is the one that we want to pay special attention to, because we're witnessing the same phenomenon taking place today.
Enter Oprey Bitcoin Investment Trust
Approximately one week ago (from the time of writing), several articles began cropping up around the blockchain space about an apparent competitor to the Grayscale Investment Trust that is now offering the same exact same product as Grayscale at a fraction of the cost.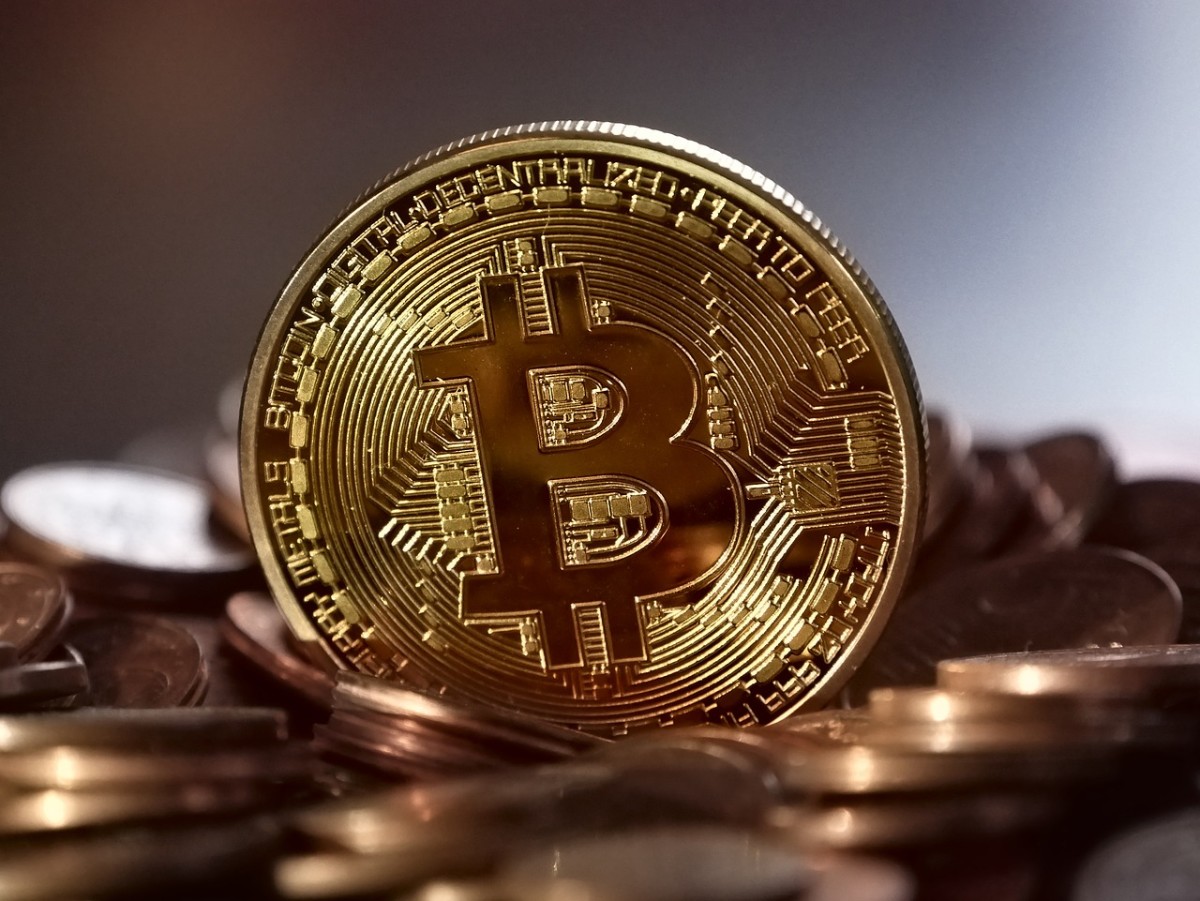 As noted in the screenshot above, up until the point that Osprey had entered into the market as a competitor, Grayscale was able to enjoy the luxury of being the only option for institutional investors seeking to gain exposure to Bitcoin without the perceived risks of actually obtaining Bitcoin from a cryptocurrency exchange or some other counterparty.
Known as the 'Osprey REX Bitcoin Trust', the investment vehicle is apparently slated to begin trading within the next couple of days and when it does, it'll be at a -75% discount to the fees that Grayscale is charging.
And with $20+ billion worth of assets in tow, knocking off 3/4th of their fee to compete with Osprey would result in significant cuts to DCG.
Also, the trust will be available on the OTCQX market as well (just like the Grayscale shares), so they will be direct competitors to Grayscale in a way that simply can't be ignored.
More information about the fund can be found in their official press release.
Brief Look at the Press Release
It appears that Osprey is not shying away from the chance to go toe-to-toe with Grayscale, noting plainly that:
"The resumption of private placement is accompanied by substantial reduction in the fund's annual management fee from 0.99% to 0.49% - a 51% decrease and 75% discount to other bitcoin funds available. This secures Osprey's position as the lowest-cost provider of a bitcoin-focused investment fund on the market today."
Yikes.
The press release goes on to state:
"To further support the successful rollout of the fund, Osprey has established relationships with best-in-class service providers, including Fidelity Digital Assets, Grant Thornton and Coin Metrics to serve as the fund's custodian, auditor and index provider, respectively."
Thus confirming that Fidelity Digital Assets is yet another major outside party looking to take some of the land away from DCG (and right now they're getting their lunch ate).
The official website of the Osprey Bitcoin Investment Trust can be found here:
Impact on Grayscale
The impact has been fairly immediate and devastating if we were to judge by the charts alone.
While one cannot say that the Osprey Bitcoin investment Trust announcement was the definitive catalyst, it appears that starting from that date + 7 days outward, GBTC (Grayscale) declined by >25% in share price:
Which is significant, to say the least.
Potential Impact on Bitcoin as Well
It also appears that this may have had an impact on Bitcoin as well.
During that same stretch of time, we've seen the price of Bitcoin fall by over 20%!
Again, its possible that there were other factors at play, but when examining the exactness of the timing (as well as the abrupt change in the market's direction for Bitcoin more so than other assets in the T10), it appears that the Osprey Bitcoin Investment Trust announcements were the catalyst for this decline in price.
Premium For Grayscale Bitcoin Investment Trust Has Entirely Disappeared
As observed in the 'etf' article that we summarized above, the premium for GBTC has disappeared much in the same way it did when there was a belief that the Winklevoss ETF application would be accepted.
This was noted by Bloomberg just two days ago (from the time of writing): https://www.bloomberg.com/news/articles/2021-01-22/biggest-crypto-fund-s-40-premium-evaporates-during-meltdown
At the time that the article was written (January 22nd, 2021), there was only a 2.8% premium for GBTC compared to the 40% premium that it had boasted just a week prior.
When coupling this drop in the premium with the selloff of Bitcoin itself (note the -22% drop that we observed above), it starts to become clear that there is a strong correlation between the performance of Grayscale and Bitcoin, overall.
However, this shouldn't be too much of a surprise since Grayscale has managed to amass well over 350,000 bitcoins  as part of its AUM to date.
Grayscale to Bitcoin Correlation Observed by JP Morgan Earlier
Some of those realizations were made in November 2020 in a report that they published remarking that the institutional investment that Grayscale has been able to garner has served as the primary catalyst for its growth and, subsequently, for the growth of Bitcoin (price-wise) in general.
A pdf copy of that report can be found on our site here: https://reqs.librehash.org/project/assets/nlq34djbhog4wg0g
Its also embedded below for convenience:
Where Does Grayscale Go From Here?
Diversification.
At least that's what the answer appears to be.
Putting things in greater perspective, Osprey is only competing with Grayscale for the market share of institutional investors that are looking to gain exposure to Bitcoin via a fund (not directly).
However, when it comes to all of the other assets (investment trusts) that Grayscale is offering - there is still little to no competition for them in those regards.
An article released by CoinDesk this week hinted at the possible creation of additional Trusts by Grayscale soon (up to 5 more, actually).
Curiously only two days before the announcement of the drastically reduced fees by Osprey, Grayscale announced that it would once again be accepting new clients for its fund:
Conclusion
It remains to be seen how things will play out in this situation.
But one thing that is for certain is that DCG is definitely finding themselves in a position where they're facing immensely more pressure from external competitors than they ever have before.
There's not telling how this will impact the blockchain space - which is nearly unilaterally owned and controlled by DCG at the time of writing - but a net benefit from this increased competition could be the diversification of the blockchain space - leading to the perpetuation of more diverse ideas, concepts, and projects being introduced, resulting in an expanded reach for blockchain and Bitcoin, overall.