China Does Not Rank Blockchain Projects (And They Never Have Either)
This headline may come as a surprise to some, but recent information (and clarification) provided by Chinese-speaking members of the  cryptocurrency community have clarified and 'busted' claims circulating  around various media outlets over the last few months with regards to  China (the nation itself) providing a ranking of cryptocurrencies.
Examples of Such Headlines Can Be Seen Below:
Debunking the Myth of China 'Ranking' Blockchain Projects
Known cryptocurrency advocate (for VeChain specifically) and Chinese native,  Ben Yorke posted a stream of tweets on February 28th, 2019, breakign  down why the notion that China (as a nation) was providing ratings of  blockchain projects is both absurd and false.
Below are select tweets from Ben Yorke that give greater clarification on  what these rankings actually are, where they come from, and what their  real ties are to the Chinese government:
Dissecting Ben's Claims
While Ben does have a lengthy history of posting about cryptocurrency and he  is verifiably domiciled in China with a fluency in the native tongue,  we'd be remiss if we did not explore these claims further.
So our next task moving forward will be to look at other objective evidence that corroborates Ben's statements.
Supporting Evidence #1 — China Banned ICOs in 2017
TechCrunch (and numerous other sources) reported on China's blanket ban on all ICO funding back in 2017:
This was the beginning of China's aggressive efforts to make its antagonistic stance against cryptocurrencies widely known.
Supporting Evidence #2 — China's Increased Restrictions on Cryptocurrencies in 2018
In 2018, China ramped up its prohibitive cryptocurrency legislation.
According to CNBC, "On Aug. 24, five government bodies — the People's Bank of China**, the Banking Regulatory Commission, the Central Cyberspace Affairs  Commission, the Ministry of Public Security and the State Administration for Market Regulation — issued a warning about risks from illegal fundraising under the guise of "blockchain" and "cryptocurrencies." The  announcement also called out those who used overseas servers while  targeting Chinese investors."
Oh, and if that wasn't enough, China also blocked its citizens from accessing over 124 cryptocurrency exchanges on that same day:
Supporting Evidence #3 — Tencent Basically Wiped Anything Crypto-Related Off its Plaform in August 2018
Tencent (an extremely popular social media company in China) also announced  that it would remove all cryptocurrency transaction processing and  compatibility from its platform on August 24th, 2018:
腾讯发布声明:三项措施整治ICO、虚拟货币乱象_科技_腾讯网腾讯发布声明:三项措施整治ICO、虚拟货币乱象_科技_腾讯网 腾讯发布声明:三项措施整治ICO、虚拟货币乱象tech.qq.com
This move was also accompanied with the explicit prohibition of any and all  trading/ICO information related to cryptocurrencies. Tencent announced  that those found in violation of this policy would be promptly removed  from the platform (i.e., banned):
If the scope of this prohibition is lost upon you, don't worry — we got you covered.
Tencent is a Chinese social media company that essentially has a monopoly on  instant messaging and social media in China. As such, their user base is absolutely enormous. For reference, imagine if Facebook, Twitter, Instagram, and Snapchat all  teamed up together to form one super social media company.
That's what Tencent is in China.
To put the magnitude of this impact into perspective, it is worth  considering that, in 2014, it was reported that Tencent owned 3/5  largest social media platforms on planet earth:
In 2018, Tencent earned the title of 'World's Most Valuable Social Network Firm' (Yes, that beats out Mr. Zuck of Facebook and Instagram):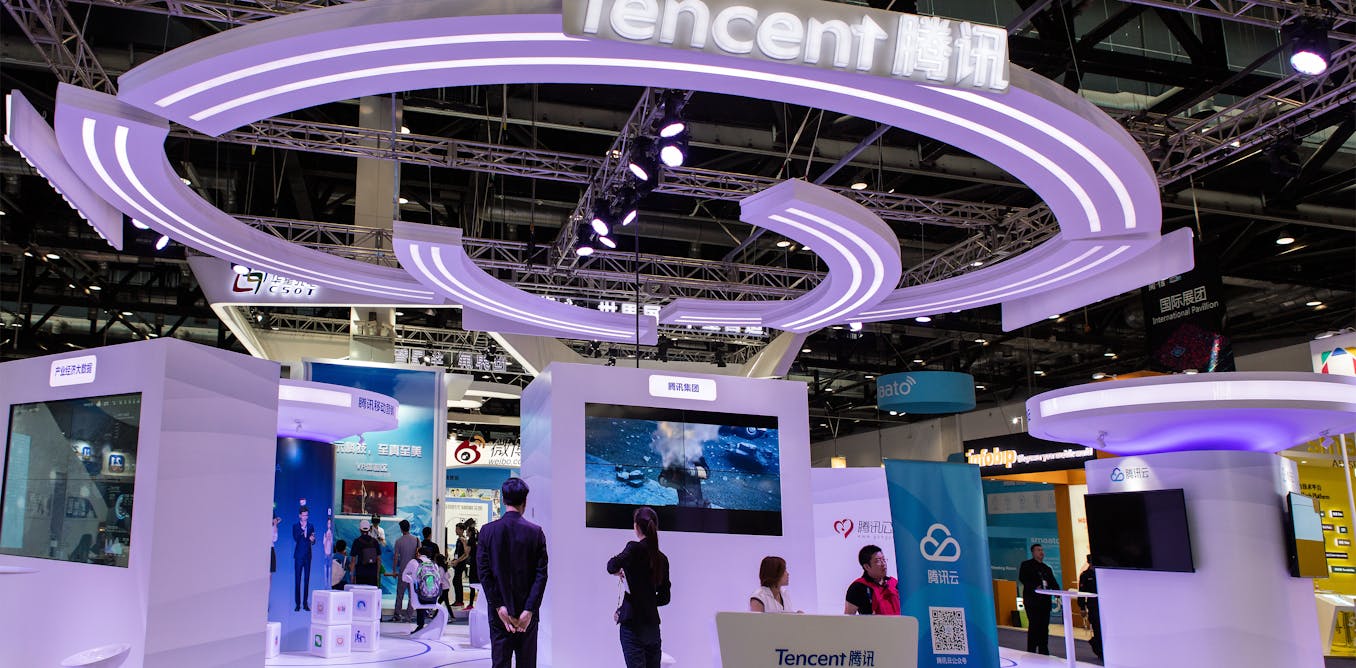 China's Government and Tencent Go Hand-in-Hand
According to Gizmodo, " Tencent has a huge number of users — WeChat hit 938 million monthly users back in May — and the Chinese government has played a huge role in Tencent's growth."
China's political structure dictates that companies such as 'Tencent' are only  able to exist with the government's blessing and a major caveat that  comes with this cooperative relationship is that Tencent must acquiesce  to any and all requests by the Chinese government.
Thus, if there is a sweeping change on the platform (like the one that  occurred on the same day as the Chinese gov't announcement prohibiting *all blockchain-related funding*), it is more than likely that the shot was called from the 'top' (i.e., the Chinese government).
Supporting Evidence #4 — China Has Openly Celebrated the Effectiveness of its Cryptocurrency Restrictions
In a piece released by Chinese publication, 'XinhuaNET', on July 7th, it was reported that the People's Bank of  China had lauded the country's regulatory efforts in cutting down  cryptocurrency usage.
According to the article:
"The People's Bank of China said the country had ensured a zero-risk exit  for 88 virtual currency exchanges and 85 ICO trading platforms, since  September 2017."
Supporting Evidence #5 — China Had Issued Explicit Travel Bans on Huobi and OKCoin Executives Specifically in 2017
China was so hell-bent on curbing cryptocurrency trading that it actually  issued a ban on executives from cryptocurrency exchanges, 'OKCoin'  (OKex) and Huobi.
According to a piece published by 'businessinsider':
" Local media [..] reported that travel bans had been issued for [OKCoin  and Huobi] executives, pending a government investigation into the  venues."
Supporting Evidence #6 — China Has Been on a Crusade to Track Down Any and All Cryptocurrency Miners
China has made it their mission to consistently hunt down any and all cryptocurrency miners within the nation's purview.
Numerous sources have reported on China's extremely antagonistic stance toward crypto miners:
Evidence Strongly Supports Ben Yorke's Statements
Given China's *extremely antagonistic stance toward cryptocurrencies*, Ben Yorke's assertion that the blockchain rankings that are stemming  from within China are entirely separate from the views of the Chinese  government seem to be corroborated.
One must remember that these reports, which are always attributed to the  nation of China itself, were still being published amidst all of the  substantial efforts on the part of China to eliminate any and all  affiliation, participation, trade, mining or mention of cryptocurrency  within the nation.
When looking at China's legislative and governmental actions objectively, it appears as though China has successfully banned everything but thinking about cryptocurrency at this point.
Thus, the idea that this same nation would be simultaneously researching the  cryptosphere and publishing a list of their favorite cryptocurrencies is *extremely implausible*, at best.
Which Chinese Firm is Releasing These Reports?
The name of the company behind these blockchain reports is 'SaidiWang', or 'CCIDNET'.
Further research into this company led to its website (in Chinese; must be  translated if you are not a native speaker) where the following  statement was posted:
" The CCID Blockchain Research Institute is a specific organizational  unit, which is widely used in various social industry think tanks,  association organizations, scientific research institutions, and  districts. Blockchain industry enterprises, in conjunction with industry authorities to promote blockchain technology and industrial health and  orderly development, promote blockchain technology to empower the real  economy.'"
Source: http://www.ccidnet.com/2018/0820/10416335.shtml
This statement (along with the evidence provided by Ben & China's crypto legislation) all point to the conclusion that these blockchain reports  are actually being produced independently of China.
At this point, unless sources are able to provide independently obtained  evidence that refutes the facts presented within this piece and what Ben Yorke was contributed, then any and all mentions of China, the nation,  publishing blockchain rankings should be considered fake news.